Preview

All Operations

With ViceVersa you can visually preview all operations before synchronizing to make sure everything will work as expected. The preview shows files/folders to delete, copy etc, depending on the synchronization method selected. Show Me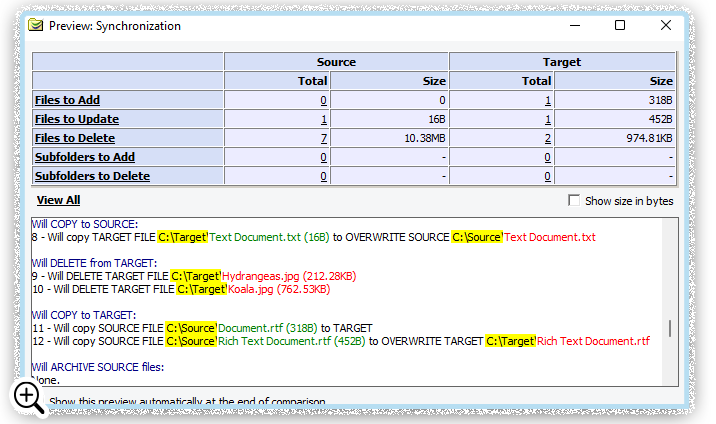 Preview Before Synchronizing
All operations (file copy / file deletions) can be previewed before synchronizing. Click on the 'Preview' button and ViceVersa shows you exactly which files are to be copied and which ones are to be removed.
How does ViceVersa know which files it has to copy?
ViceVersa uses the timestamp that Windows assigns to every file to decide which files are newer, older or the same.
To identify file conflicts, i.e. files that have changed both in source and in target since the last sync, and to keep track of all file deletions, ViceVersa uses a tracking database (optional).
© All Rights Reserved. TGRMN Software